History of France
Discover the history of France on your private, tailor-made tours with travel tips from our experts.
From a province of the Roman Empire, to the master of Europe, to a hub of global culture and more, France has enjoyed a long and fascinating history. The country has slowly evolved through these various phases, and through its role as a colonial power, many of these aspects were imbued in the fabric of the areas it ruled over.
As you explore France, you will see many traces of its glorious history. To give you a more nuanced understanding, we have prepared this short primer that will help provide further insight into France's storied past.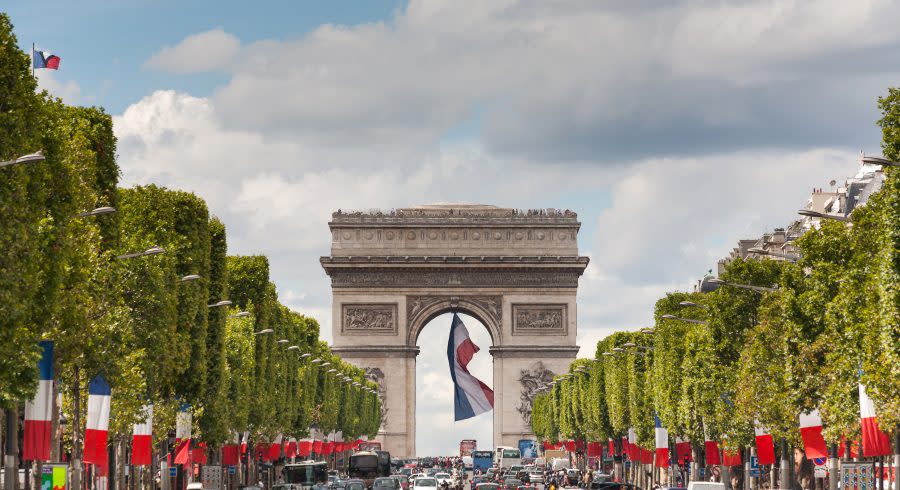 Dream Carefree
Go ahead and dream big. Enchanting Travels experts are here to help you plan the ultimate escape. Tell us your vision for the trip of a lifetime and we'll make it a reality.
Plan Carefree
One of our destination experts will reach out to craft a completely customized itinerary. Book your personalized journey and know that our flexible policies have you covered.
Travel Carefree
Relax and prepare for takeoff, knowing that your trip is perfectly planned and you have a personal concierge on call 24/7. Our experts are here to keep you safe and handle the details.
Close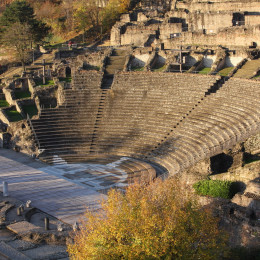 Ancient history of France
The country that we now call France was once known as Gaul, a vast land populated by numerous loosely connected tribal groups. However, in the first century BC, the legendary Roman commander, Julius Caesar, launched an eight year military campaign into Gaul and claimed the land for Rome. Following this, Gaul remained in Roman control for centuries. The Roman Empire founded many towns and cities within Gaul, and many like Lyon and Nimes are still around and still very popular.

During your tour of France, you're quite likely to see striking remnants of the Roman conquest. The Théâtre Gallo Romain, in Lyon, is an arrestingly well preserved Roman theatre overlooking the town. One monument that we particularly recommend visiting is the mighty Pont Du Gard in the Avignon region – a three-tiered aqueduct bridge, which stands proudly over the Gardon River and, in the Roman times, was part of a 52 mile network of aqueducts which would have carried water into Nimes.
These ruins held firm even while the Roman Empire fell. Like Rome, Gaul suffered repeated attacks from Barbarian raiders until it was united under King Clovis I, the first of the Franks who would rule France for centuries.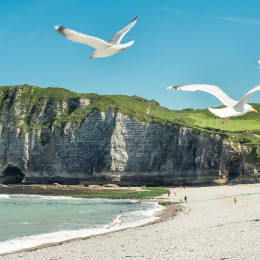 The Middle Ages
It was under the Franks, that France truly began to flourish. Paris, until then a simple Roman garrison town called Lutetia became the nation's capital.Many important religious buildings were constructed, like the first monastery in Mont Saint Michel (the Cathedral you see today came much later), along with the beautiful Cathedral at Aixl, and great kings like Charlemagne, a man some call "the father of Europe", ruled the land.
During this time, the northern part of France was frequently attacked by Viking raiders. Eventually, an agreement was signed that allowed the Vikings to rule over a section of the northern coast. These Vikings came to be known as the Normans, hence the name "Normandy" the province where they settled.
The rest of the French Middle Ages was a time of great conflict, suffering repeated invasions by the English. Both sides fought for the French crown, which culminated in the 100 Years War.
Through the war, the sense of French identity was strengthened. This structure of the French society would remain in place until 1788, when it was completely torn apart in one of the most significant events in European, perhaps world history: The French Revolution.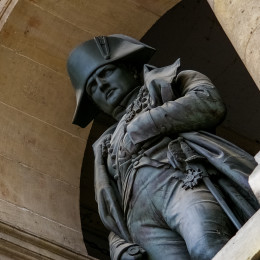 French Revolution and the Empire
Up until the French Revolution, the power of the French royal family was unquestioned. They lived glamorously, relaxing in the comfort and luxury of Versailles. If you weren't part of the French royal family, nobility, or a major religious figure, you were virtually powerless in French society.

Naturally, this led to massive dissatisfaction in the French peasantry. In the era of European Enlightenment, great philosophers -many of them French -began to question the structure of society, and an idea came to the forefront: that a human being, simply by being human possessed certain natural rights that could not be removed. Today, we are profoundly familiar with this concept – that of Human Rights.
Within three years of the French revolution the monarchy was overthrown and France became a 'republic'. But within a decade, a minor artillery commander from the island of Corsica manoeuvred his way to the top of French society, he became unquestionably the most powerful man in the world. His name was Napoleon Bonaparte.
Under Napoleon, the French and their Grande Armee would conquer much of Europe in a succession of military victories. This success was commemorated with the construction of the The Arc De Triomphe of Paris in 1806 which remains a powerful sight even today. While Napoleon was finally defeated in 1815 at the battle of Waterloo in Belgium, his rule had completely changed the fabric of Europe. Though, as the rest of the 19th and the first half of the 20th century showed, France's troubles weren't over.
During the 19th century, France would once again become a monarchy, but each time the monarch was overthrown or was forced to give up power. The last person to assume the title of 'King of France' was Louis Philippe, who abdicated in 1848.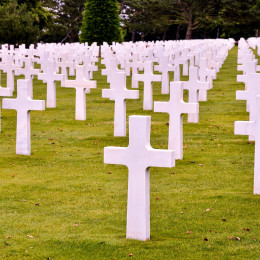 Modern history of France
Despite social and political upheavals in the 19th century, France remained the centerpiece of the European Alliance system. And when this structure was unravelled during the First World War, it became clear that whoever took control of France would be the master of Europe.
A great deal of the fighting during WWI took place on French soil, and today you can visit those battlefields, graveyards, or the many memorials across france for the heroes who fought. Then, twenty years later, France was invaded again.

During WWII, France was occupied by Nazi Germany and unlike WWI, the Nazis were able to fully control the country with relative ease. This effectively locked the continent away from the Allies based in the UK and America, who called it the "Fortress Europe". The plan to liberate Europe – Operation Overlord – required the largest invasion army in human history. On June 6th, the forces of Great Britain, the United States, and Canada landed at Normandy. You can visit the beaches today, which still have their World War II codenames of Gold, Sword, Juno, Utah and Omaha. The beaches are quiet and peaceful now, but it is hard not to imagine what it would have been like on that fateful day.
The Allies eventually liberated France and won the war. Thankfully, this was the last time such major conflict occurred on French soil.Since the end of WWII, France has been a country at peace,calling travelers from far and wide to come savor its rich history.
For history and heritage enthusiasts there is no better option than a completely customized France vacation to help soak up the most important sights and experiences. Our destination experts are to tailor your tour to your interests – get in touch with us for a private, seamless and obligation-free itinerary.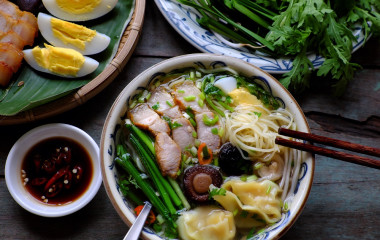 Your Guide to the Top 10 Food Destinations in the World 
Embark on a culinary sojourn that will most certainly tantalize your tastebuds! Our curated list of destinations will provide a truly mouthwatering vacation.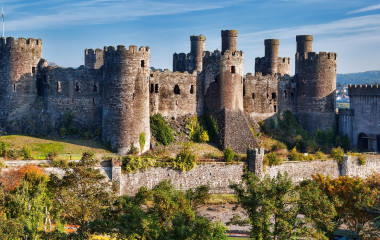 Discover the UK & Ireland through its Architecture
From charming cobbled lanes to impressive Victorian viaducts, there's plenty of attractive architecture to be found in the UK and Ireland.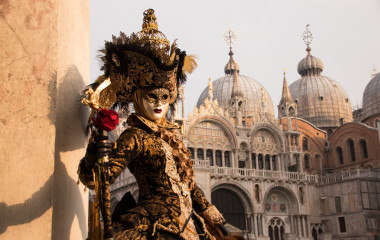 Ode to the Centuries: Art and Architecture in Italy
Whether you're a fan of classical columns and ornate frescoes or more contemporary allures, you'll be spoilt for choice in Italy. Learn more about Italian art and architecture to plan your cultural vacation.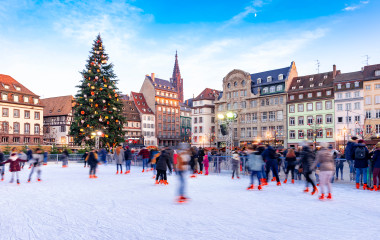 Christmas Cheer in France
10 Days: $ 4,190
/ person
Explore France's famed Christmas markets on this private vacation. Experience the romance of Paris with personalized explorations of its famed landmarks, see the twinkling Christmas lights and revelers of Strasbourg, and sample the culinary delights of Lyon, France's food haven.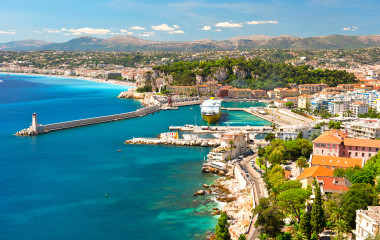 South of France: Culture, Cuisine and the Riviera
10 Days: $ 4,090
/ person
Explore the dreamy Côte d'Azur or French Riviera, from sun-soaked Nice to ruins and medieval villages. Travel inland to discover the lavender landscapes of Provence and the old town of Avignon.
Load More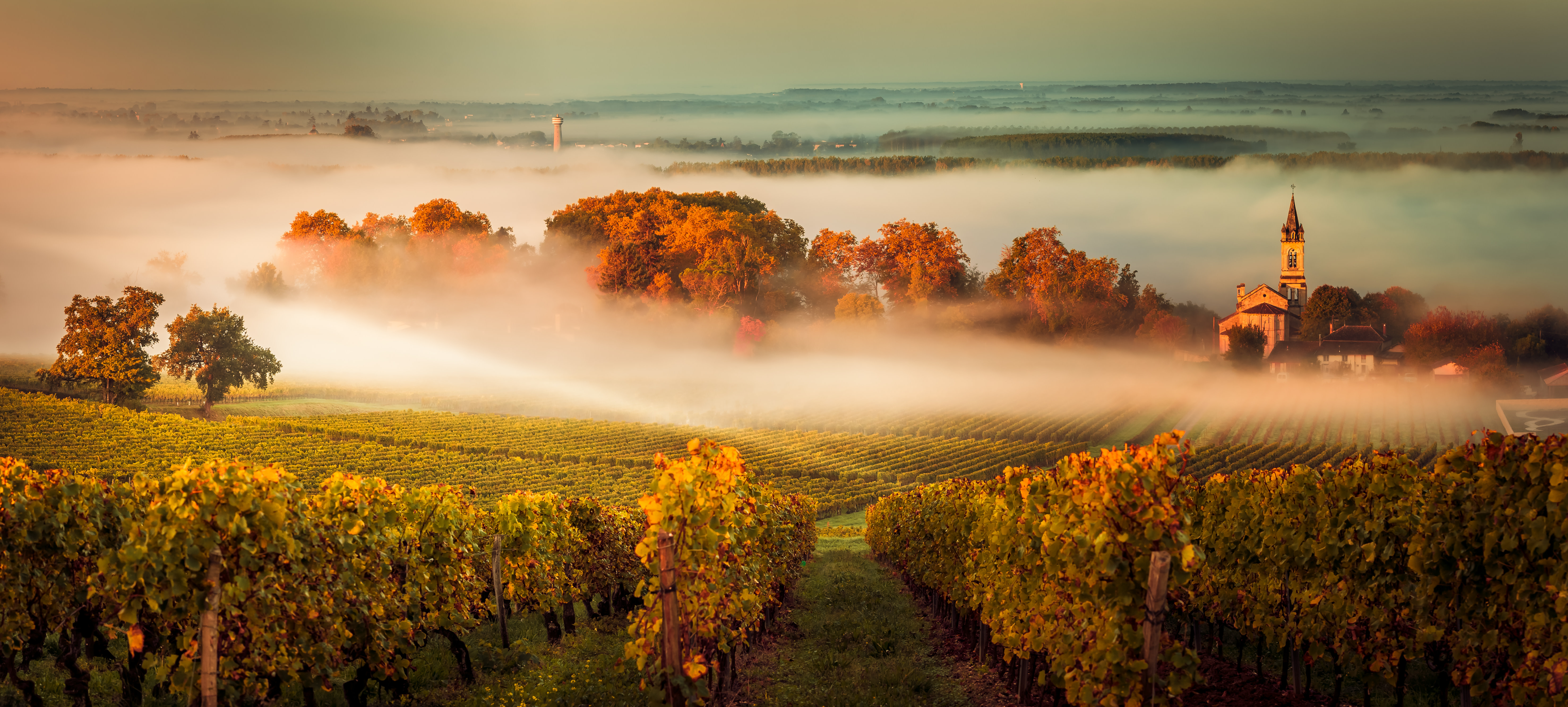 THE ENCHANTING DIFFERENCE
One of the very best travel experiences I have ever had. We even got updates once at 3 am! He also made one change in one day's itinerary to accommodate our wishes which was very wonderful. For business, I have traveled to Europe, Russia, all over Asia and South Africa but was blown away by all the beautiful sites in Argentina and Chile.
All the little touches made by our Enchanting Travel consultant, Amelia Edwards, were noticed and recognized by my wife and I. Thank you for making our milestone trip (25th wedding anniversary) such a memorable one! We look forward to engaging Enchanting Travels again for our next South American adventure!!
This was my first adventure as a solo traveler. But while I may have traveled on my own, I was never alone. I was well taken care of by a superb team of planners, trip coordinators, guides and drivers.
Do you have a vacation in mind? Let us help you create the trip of a lifetime.