When is the best time to visit Australia?
Australia lies in the southern hemisphere, and hence its seasons are inverted. What this means is that if you were to visit Australia in August, expecting the warmth of high summer, you will instead find yourself experiencing the relative coolness of the Australian winter.
December, far from being a cold and wintery month in Australia, is peak summer, during which the temperature can go as high as a balmy 79°F. Being aware of this is important, as this is crucial in deciding when the best time to visit Australia is, for you.
Most Ideal
Low Season
OVERVIEW
January is the busiest month of the year with locals taking time off to celebrate summer and tourists arriving to escape colder climes. Schools are closed and families head to the beaches. Northern Australia is hot, humid and wet while southern parts of Australia are sunny and warm with short bursts of rain.
we recommend
Celebrate Australia Day with fireworks at the Sydney Harbour
Catch a game of tennis at the Australian Open
Drive down the Great Ocean Road in Victoria
OVERVIEW
The crowds leave but it's still warm and toasty making February a good month to visit Australia. It is one of the best months to visit the West Coast of Australia with thermometer readings in the range of 85°F – 95°F. Temperatures in the southern coastal areas hover between 95°F – 110°F while the Outback gets even hotter.

WE RECOMMEND
Experience beachside bliss at Margaret River
Enjoy breathtaking views at the Wineglass Bay in Freycinet National Park, Tasmania
Sign up for a surfing lesson at Surfers Paradise in Gold Coast
OVERVIEW
March marks the beginning of the fall season in the country. With temperatures cooling down, it is a wonderful time to visit almost any region in Australia. Adelaide comes alive with a host of festivals and it is a great month to travel to the Outback. The beaches on the east coast are still warm and welcoming with sunny days and clear, blue skies.
WE RECOMMEND
Book tickets to the Australian Formula One Grand Prix in Melbourne
Join the colorful Adelaide Festival
OVERVIEW
April is a busy tourist month as the rainy season ends and with Easter celebrations across the country. Temperatures begin to drop a bit but there is still plenty of sun and clear skies to enjoy. The waters are still warm in the Gold Coast and Sunshine Coast and Adelaide and Perth experience beautiful weather during this time.
WE RECOMMEND
Make a trip to Canberra to enjoy the brilliant fall foliage
Hike the trails of Kakadu National Park
Enjoy the sights and sounds of Perth

OVERVIEW
Temperatures continue to get cooler with highs around 60°F-70°F. It's time to bring out those sweaters and jackets as nights can get quite cool. Queensland sees temperatures in the high 70s and low 80s while Tasmania is a lot cooler with temperatures in the low 60s.
WE RECOMMEND
Head to Ningaloo Reef to swim with magnificent whale sharks
Go for unforgettable sunrise and sunset walks at Uluru
OVERVIEW
It's the official start of winter in this part of the world. Daytime temperatures in Melbourne and Sydney are in the low 60s while up north in Darwin, the average is around 85°F. The ski resorts in the Southern Alps get ready for the crowds as they anticipate the first snow of the season.
WE RECOMMEND
Watch Sydney light up for the Vivid Sydney Festival
Explore the museums and galleries of Melbourne
Marvel at the rich biodiversity of the Daintree National Park
OVERVIEW
You will need to cover up if you going any place south of Alice Springs. June – October is peak tourist season for Cairns, the gateway to the Great Barrier Reef. The ski season is well underway in southern parts of Australia including the mountains of New South Wales, Victoria, and Tasmania.
WE RECOMMEND
Catch rush hour traffic of a different kind as you watch thousands of whales migrate along the Humpback Highway – off the coast of Sydney
Discover the attraction of Magnetic Island
Celebrate Christmas in July at the Blue Mountains' Yulefest
OVERVIEW
While temperatures can drop quite low in southern parts of the country like Tasmania and Victoria, the northern parts of the country enjoy pleasant temperatures. It's the best time to visit Australia's Red Center as it experiences temperatures in the low 70s. It is also a good time to visit northern and northwestern parts of Australia.
WE RECOMMEND
Ski down the Snowy Mountains of New South Wales
Head to Queensland for the Cairns Festival
Witness a one-of-a-kind 'dry' boat race at the Todd River in Alice Springs

OVERVIEW
Wildflowers and spring blossoms herald the arrival of spring. Days start to get warmer and the humidity is low making the month a peak travel period. It's an excellent moth for water activities such as kayaking, canoeing, surfing and snorkeling.
WE RECOMMEND
Drive past wildflower-covered landscapes in Western Australia
Watch Canberra spring back with a month-long flower show around Lake Burley Griffin
It's worth a hop to Kangaroo Island for some unique wildlife viewing
OVERVIEW
October is an ideal month to enjoy the outdoor activities of Australia with temperatures in the range of 65°F – 72°F. There are plenty of festivals to attend and water activities to try out.
WE RECOMMEND
Snorkel the Great Barrier Reef
Sunbathe at the iconic Bondi Beach in Sydney
Sip on some reds at one of the vineyards in Barossa Valle
OVERVIEW
Temperatures continue to be pleasant though the humidity starts to increase. Still, it is a good time to experience the spectacular sights of Australia without the crowds. Something to keep in mind before making plans is that beaches in Queensland may close due to the presence of jellyfish in shallow waters.
WE RECOMMEND
Dress up for the Melbourne Cup – the race that stops the nation
Savor delicious flavors at the Margaret River Gourmet Escape on the West Coast
Get your nature fix at Grampians National Park
OVERVIEW
It is the start of the tourist season as the country wears a festive look for Christmas and New Year. It's an ideal time to visit Tasmania with temperatures around the 80s. Up north however, the rainy season is underway with afternoon thunderstorms.
WE RECOMMEND
Join a million fellow revelers in welcoming the New Year with fireworks at the Sydney Harbor
Pack a picnic and celebrate Christmas on Bondi Beach
Join the penguin parade on Phillip Island
Dream Carefree
Go ahead and dream big. Enchanting Travels experts are here to help you plan the ultimate escape. Tell us your vision for the trip of a lifetime and we'll make it a reality.
Plan Carefree
One of our destination experts will reach out to craft a completely customized itinerary. Book your personalized journey and know that our flexible policies have you covered.
Travel Carefree
Relax and prepare for takeoff, knowing that your trip is perfectly planned and you have a personal concierge on call 24/7. Our experts are here to keep you safe and handle the details.
Close
What to Pack for Australia
What you will pack for your Australia vacation depends on the time you plan to visit. Nevertheless, some must carry items include: light cotton clothing, beachwear, sunscreen with a high SPF, layers especially if you are traveling in winter.
Watching fireworks over the Sydney Harbor is definitely a bucket list item. That and snorkelling the world's largest reef system, The Great Barrier Reef, that can, in fact, be seen from outer space!
Your Ultimate Guide to the Top 10 UNESCO World Heritage Sites of 2019
They are stunning feats of architectural genius, historic centers of ancient cities, or incredibly rich habitats that are fast disappearing. Curated by our experts, discover 2019's top 10 UNESCO World Heritage sites from our exotic world.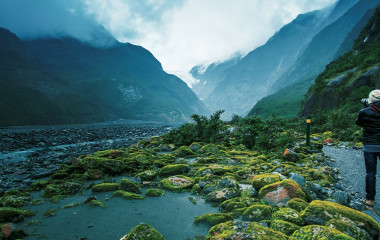 Spectacular Sights: New Zealand's Landscapes and Geology
From the impossibly beautiful Southern Alps to ancient glaciers, forests and beaches, get your lowdown on the stunning natural wonders of New Zealand.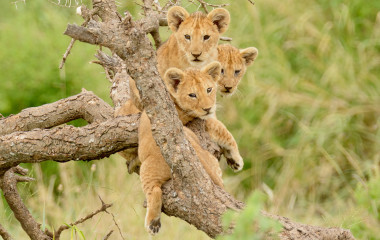 Meet Simba and friends on a 'Lion King' inspired African Safari
Embark on a journey through raw, wild and wondrous Africa as you retrace the footsteps of Simba and his friends and discover the lands that inspired The Lion King.
THE ENCHANTING DIFFERENCE
Enchanting Travels made everything about planning our honeymoon totally seamless. We're relatively seasoned travelers and their ability to take care of the hard stuff (logistics) and take our advice on the fun stuff (activities and accommodation) was a great partnership. We had fun planning and even more fun on the trip.
I have traveled the world with Enchanting Travels for many consecutive years. Every trip is unique, exciting and unforgettable. Enchanting staff looks after me since day one we start planning the trip and follows up with me throughout my travel. If I need anything big or small, they go miles to help! I can not imagine a travel agency with better quality service than Enchanting Travels!
They took care of almost everything for us! It was wonderful! We had time with our guides that showed us the world of Indonesia, we would not have recognized otherwise, and we also had time on our own to discover and relax! You will not be disappointed if you book with Enchanting Travels!
Do you have a vacation in mind? Personalize your itinerary with our Trip Builder.