Is Australia safe?
There is much to see and explore in Australia, a country abounding in natural beauty and excitement. However, as with most countries, it is not without its share of risks. There are points that you should be aware of, therefore, in order to have a safe and enjoyable experience during your visit.
As you may know, Australia is home to some of the world's most interesting insects and animals, which are also some of the most dangerous. Yet, millions of visitors come to the country every year and enjoy safe, incident-free experiences. To make sure your visit goes according to plan, all you need to do is to be aware of the potential risks, and take the steps suggested by our experts.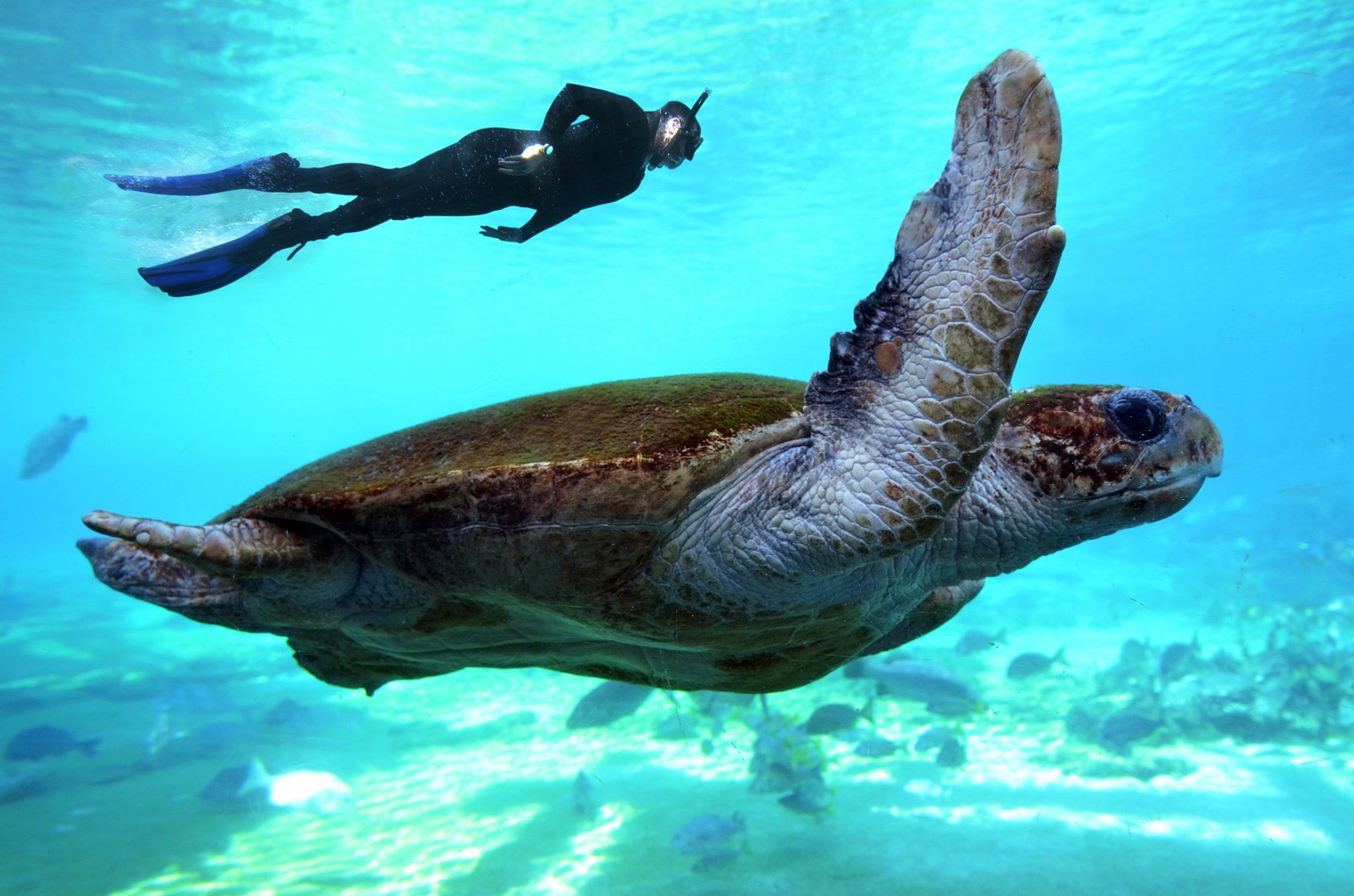 Explore
Where do you want to go? What do you want to do? Be it popular sights or off the beaten path experiences, tell us your travel dream through our trip planner.
Design
Our destination experts will get in touch with you to craft a completely tailor-made, obligation-free itinerary to match your interests and budget.
Experience
Once you have booked your trip, sit back and relax – we'll take care of everything else. With our exceptional local team & 24/7 support, priceless memories await you!
Close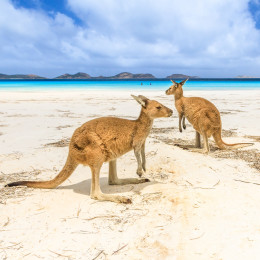 Staying Safe on Australia's Beaches
Australia's beaches and their laid-back culture are world famous. This is for good reason as many of Australia's beaches are exceptional, and local Australians and visitors alike love to lounge and spend an afternoon relaxing by the sea. But sometimes, the waves can be quite strong and while this makes them perfect for surfing, swimming can be challenging.
Luckily, from October – April, Australia's beaches are patrolled by volunteer lifeguards, with the safest areas to swim being marked by two large red and yellow flags. So, when you hit the beaches, ensure you stay between the two flags to make sure you're in the safest place to swim.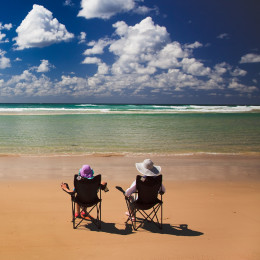 Beaches in Queensland
If you wish to head to the beaches in the Queensland area of Australia, there are additional dangers you should be aware of. It is possible, though extremely unlikely, that dangerous animals might head to the waters near the beach. Crocodiles, sharks and stingrays have been known to swim in the waters around the region.

Luckily, there are a number of easy precautions you can take to help mitigate the already extremely rare chance that you will come face to face with these creatures. If a dangerous animal has been spotted, the local lifeguard will ensure that people at the beach are made aware, so pay attention to any warnings.

If you see a crocodile, ensure you get out of its way. Don't attempt to feed it or take photos, and once you are at a safe distance, alert the authorities.
Stingrays are more common and enjoy swimming in the shallower waters of Queensland. Although they aren't aggressive animals, they will attack if they feel threatened, jabbing at you with their sharp and poisonous stinger. To avoid any such situations, shuffle and drag your feet as you walk. Not only will this make it impossible for you to accidentally step on a stingray the motion will cause it to swim away.
Despite what news reports or movies may suggest, shark attacks in Australia are unbelievably rare, with roughly one attack reported per year. But to ensure you stay safe, listen to any warnings made by lifeguards and keep to shallower waters. Also, avoid swimming at night or getting into the sea if you are bleeding.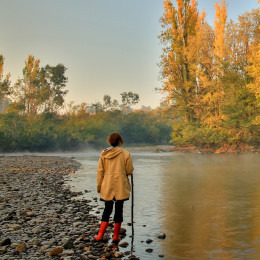 Staying Safe in Australia's Rivers
Some of Australia's rivers are home to dangerous insects and animals. Chief among them are crocodiles and alligators. So, before venturing into the waterways and rivers, take some time to research the dangers in that particular region, or if there have been any local warnings.
To avoid crocodiles, keep a good distance from river beds surrounded by mangrove trees. Crocodiles like to rest under mangrove trees for shade, so it is possible that one could be settled nearby. Once again, if you do come across a dangerous animal, move away from it as quickly as possible.
By following these tips, and researching ahead of time, you will find it is extremely easy to stay safe in Australia.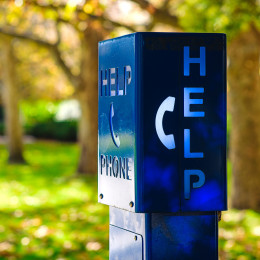 Emergency Numbers
In the extremely unlikely event that you will need to call the emergency services, it is advisable that you take the time to memorise or write down the emergency phone number. Like most countries, the Police, Fire Service, and Ambulance Services can be reached with the same number. In Australia, the number is 000. The number is free to use, but it is advisable that you should only use it in a genuine emergency situation.
There are different numbers for non-emergencies. For example, the non-emergency number for the police is 131 444. This number applies for everywhere in Australia except for Victoria, where you should call your nearest police station directly. Knowing these numbers is the most important step you need to take to ensure you stay safe in Australia.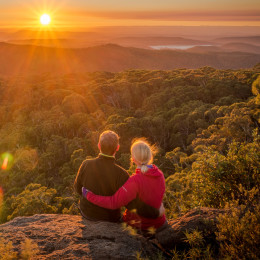 Top Travel Tips for Safety in Australia
Make sure someone knows where you are at all times if you're vacationing alone
Be careful walking around cities at night, especially in unlit areas
Never accept lifts from strangers
Make copies of any important travel documents in case of theft or loss
Be alert in rural regions in Australia for dangerous animals and insects
Always take out travel insurance to protect you against theft or in case of medical emergencies
For more information, visit the travel advisory page here.
popular trips to australia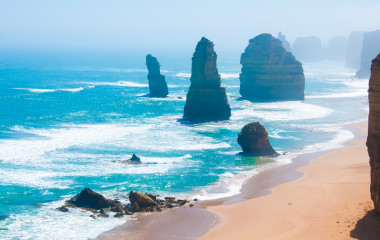 Great Southern Touring Route
10 Days: $ 2,590
/ person
Go off the beaten path in southern Australia! On this private vacation, drive along the Great Ocean Road with scenic stops at seaside towns where you can sample the region's famous produce and enjoy the outdoors.
Tasmania Overland
11 Days: $ 3,690
/ person
Discover scenic Tasmania at your own pace as you drive across the island, from the capital city of Hobart in the east to Freycinet and Cardle Mountain National Park. Stop at scenic port and beach towns en route to enjoy Tasmania's fresh produce and seafood.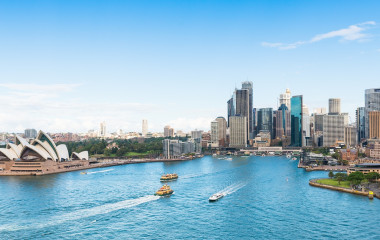 Australia: Cities, National Parks & Beaches
15 Days: $ 3,990
/ person
Explore the natural beauty and coastal treasures of Australia, both in the north and the southeast. Discover the Great Barrier Reef, drive down the scenic Great Ocean Road to the Grampians, soak in the laid-back vibe of charming seaside towns, and feast on fresh produce and fine wine along the way.
THE ENCHANTING DIFFERENCE
One of the very best travel experiences I have ever had. We even got updates once at 3 am! He also made one change in one day's itinerary to accommodate our wishes which was very wonderful. For business, I have traveled to Europe, Russia, all over Asia and South Africa but was blown away by all the beautiful sites in Argentina and Chile.
All the little touches made by our Enchanting Travel consultant, Amelia Edwards, were noticed and recognized by my wife and I. Thank you for making our milestone trip (25th wedding anniversary) such a memorable one! We look forward to engaging Enchanting Travels again for our next South American adventure!!
This was my first adventure as a solo traveler. But while I may have traveled on my own, I was never alone. I was well taken care of by a superb team of planners, trip coordinators, guides and drivers.
Do you have a vacation in mind? Personalize your itinerary with our Trip Builder.