History of Chile
Watch centuries of history unfold before you on your private Chile tour. Chile's history begins with distinct indigenous cultures who inhabited the country in ancient times. In the north the Inca held sway and in the central and southern stretches lived the Araucarian tribes, most notably the Mapuche.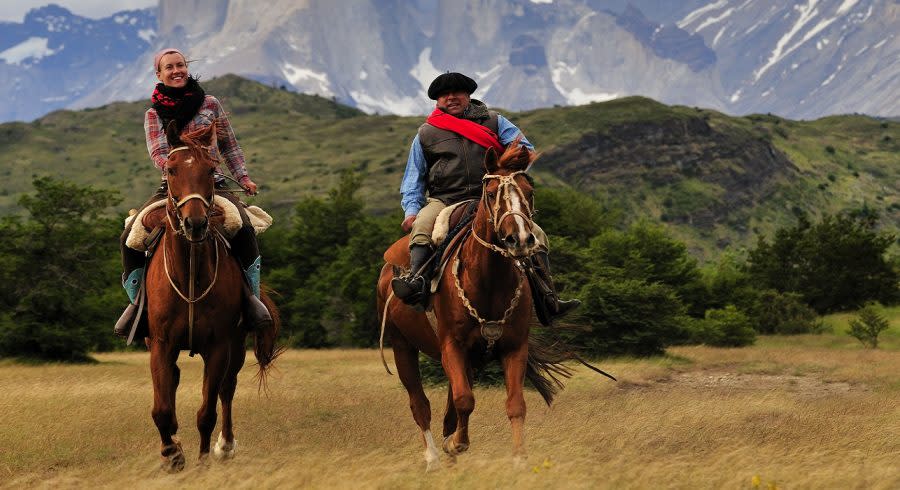 Dream Carefree
Go ahead and dream big. Enchanting Travels experts are here to help you plan the ultimate escape. Tell us your vision for the trip of a lifetime and we'll make it a reality.
Plan Carefree
One of our destination experts will reach out to craft a completely customized itinerary. Book your personalized journey and know that our flexible policies have you covered.
Travel Carefree
Relax and prepare for takeoff, knowing that your trip is perfectly planned and you have a personal concierge on call 24/7. Our experts are here to keep you safe and handle the details.
Close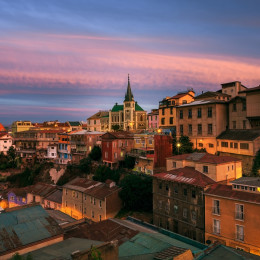 Colonial history of Chile
In 1540, Spanish conquistador Pedro de Valdivia landed in Chile and founded Santiago and other cities, despite fierce resistance from the Araucanians who attacked and destroyed the settlements. A century of warfare followed, but eventually the Spanish won control. Chile declared independence in 1810 but wasn't actually liberated until 1818, when Jose de San Martin from Argentina famously crossed the Andes and joined with the Chilean General Bernardo O'Higgins to defeat the Spanish troops.
In 1879, Chile seized the Bolivian port of Antofagasta and initiated a war with Bolivia and Peru. Chile was victorious, gaining control of many ports and important nitrate and copper mines. Chile was a prosperous country at the close of the 19th century, but a fall in exports due to WWI caused economic decline and unrest. The military took control and subsequent years saw various changes in the government.
In 1970 Marxist Salvador Allende became the first freely elected communist president of Chile. His administration was plagued by unrest and economic disaster, fuelled by antagonism from the USA.
In 1973 Augusto Pinochet took over after a military coup. Pinochet's regime was especially controversial due to the Dirty War, when thousands of dissenters disappeared. Despite this, Pinochet was able to raise the literacy rate and stabilize the Chilean economy. In 1989 Pinochet allowed for free elections and Chile returned to democracy; the economy grew, the country became politically stable, and gradually Chile tourism began to gain momentum. Sebastian Pinera was elected president in 2010.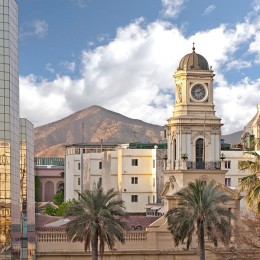 Chile travel tips
Though there is still a stark divide between the wealthy middle class and the poor, on your Chile tour you will find that it's currently one of the strongest economies in Latin America and growing!
During our luxury Chile tours, do check out the national flag to see if you can spot similarities with the Texas state flag. It was designed according to suggestions from a US Envoy.

The Best of Chile
15 Days: $ 9,490
/ person
Stretching a few thousand miles from north to south, Chile is a country of contrasts offering spectacular sights! Your Chile vacation helps you unravel highlight after highlight, from a melting pot of heritage and cultural influences in Santiago, to mysterious sculptures at the remote island paradise of Easter Island, untamed nature and brilliant starlit skies at […]
Wings Over Chile and Antarctica
14 Days: $ 17,590
/ person
With this Patagonia and Antarctica vacation, discover Patagonia's crown jewel – Torres del Paine, and Antarctica – the land of eternal winter. Apart from scenic flights over these stunning southern latitudes, you also have the opportunity to get up close with luxury cruising past snow white mountains, glaciers and ice floes.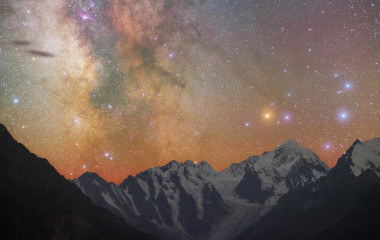 Stargazing in Chile and Patagonia
12 Days: $ 8,490
/ person
Journey from the bustling streets of Santiago de Chile to the stunning Chilean Patagonia and Atacama, where we promise you will be seeing stars! Appreciate star constellations with your naked eye with trained astrologers, and witness the high-flying equipment that provides insights into our universe.
THE ENCHANTING DIFFERENCE
One of the very best travel experiences I have ever had. We even got updates once at 3 am! He also made one change in one day's itinerary to accommodate our wishes which was very wonderful. For business, I have traveled to Europe, Russia, all over Asia and South Africa but was blown away by all the beautiful sites in Argentina and Chile.
All the little touches made by our Enchanting Travel consultant, Amelia Edwards, were noticed and recognized by my wife and I. Thank you for making our milestone trip (25th wedding anniversary) such a memorable one! We look forward to engaging Enchanting Travels again for our next South American adventure!!
This was my first adventure as a solo traveler. But while I may have traveled on my own, I was never alone. I was well taken care of by a superb team of planners, trip coordinators, guides and drivers.
Do you have a vacation in mind? Let us help you create the trip of a lifetime.