Ecuador is the perfect springboard to cruise to the Galapagos Islands, a refreshingly bio-diverse location for heavenly experiences. Let your customized South America tours take you to this incredible natural paradise. Here's why:
A combined, customized trip to Ecuador and Galapagos Islands captures a charismatic blend of culture wisdom and unique nature and wildlife experiences right on the equator. Enchanting Travels provides some top insider tips for exploring these native and natural gems.
Calm start in Quito
First things first, Ecuador's capital city, Quito, lies 3,000 meters above sea level and is one of the highest capitals in the world, so we encourage you to spend time acclimatizing to the altitude upon arrival. Quito pays homage to both its colonial Spanish past as well as the indigenous culture. The city is speckled with 86 churches and monasteries, including the impressive Gothic Basílica del Voto Nacional, which stands proudly in the picturesque, historical UNESCO World Heritage center of the city. From its towering heights there is splendor in panoramic views of the surrounding ten majestic volcanoes and Andean highlands.
Top Tip: Venture to Cotopaxi, a stratovolcano, as this is the ideal place to capture your Ecuadorian memories through a lens!
You can visit an authentic hacienda in Cotopaxi or Otavalo region. The bustling traditional markets of Quito are evocative of the Ecuadorian indigenous wisdom, with beautiful, native curiosities such as jewelry and intricately hand-woven items.
Downtown iguanas in Guayaquil
There's a most peculiar sight to be witnessed bang in the middle of Ecuador's largest city Guayaquil…
You might think that the city's main plaza, Simon Bolivar, is most renowned for its beautiful cathedral, however your curiosity is bound to be sparked more by the local iguanas that have made it a favorite meeting place.
Guayaquil's contemporary architecture is shrewdly mingled with historic colonial buildings. On cutsomized South America tours you can also include a smattering of museums that hold valuable collections, including the pre-Columbian art and artifacts at the MAAC, to embark on a journey through history here.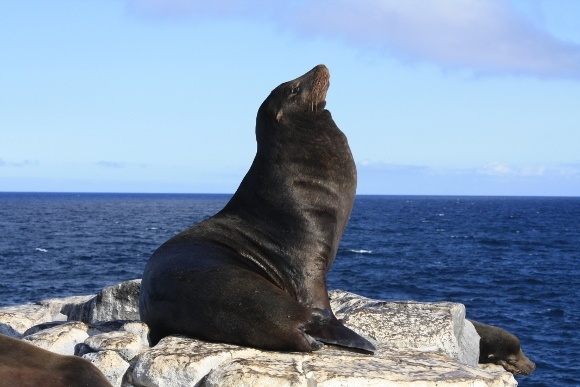 A Darwinian evolution in Galapagos Islands
We had save the best experience for last! The most famous archipelagos in the world barely need an introduction: The Galapagos Islands!
Only reachable by boat and 1400 km from mainland Ecuador, the islands are internationally and vigorously protected by UNESCO and have barely changed in centuries. Sparsely populated by humans, the wildlife here perfectly demonstrates nature's equilibrium with extremely bio diverse endemic species living in harmony.
Humans and wildlife are kept at a strict distance of two meters to avoid interference to this delicate ecosystem.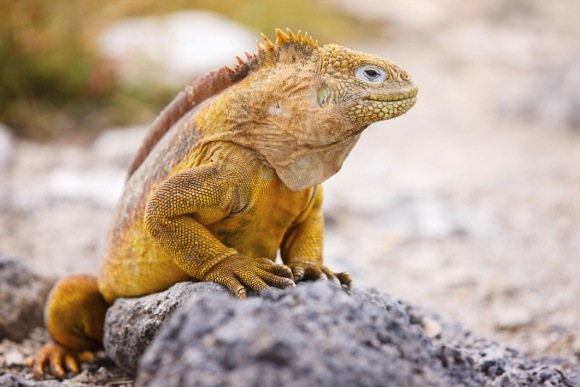 As a young explorer, Charles Darwin spent time in the Galapagos Islands. It's obvious how his experience helped him adopt his evolutionary theory, as he went from island to island observing the Galapagos tortoises and finches.
Cruise to the Galapagos Islands!
Exploring this utterly natural world on board a luxury catamaran is to take a trip of a lifetime. With mesmerizing marine life and an intimate sailing experience, you too can island-hop and delight in informative game drives with expert naturalists. You can also stay in homegrown luxury in a safari camp or hotel where native wildlife potters around, including warblers, mockingbirds, egrets, owls and tortoises!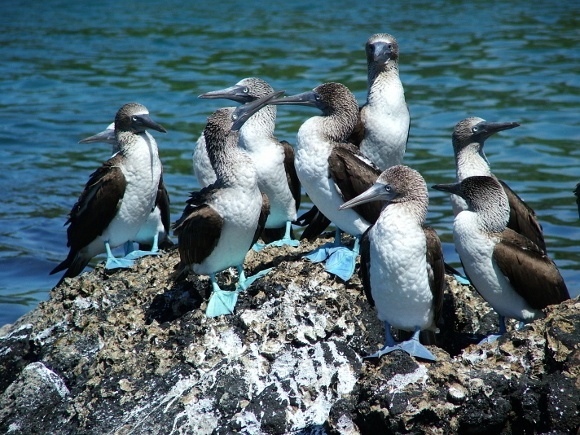 Most guests visit the Galapagos Islands from mid-June to September and also from mid-December to mid-January but we recommend you explore this unique location during the rainy season (from mid-January to May) so that you avoid the crowds.
During the rainy season, the flowers have bloomed and you'll find that the weather is surprisingly sunny and there are calmer waters, making for a more comfortable cruise. During this time you can also observe large flocks of mating birds, including witnessing nesting sea turtles (March-May) and sea lion pups (March/April). You can see the waved albatross on Española Island (amazing nesting site and famous courtship dance) during rainy season (April-July).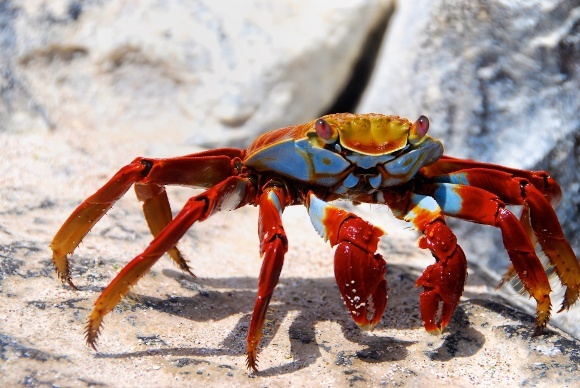 If you are looking for heaven on earth, this might just be it. Make sure to include The Galapgos in the itinerary for your customized South America tours, and you will not be disappointed!
Explore the Galapagos on a private, tailor-made vacation.