Before you embark on that much-awaited Indonesia tour, get all your facts together about where to go and what to see in this beautiful island nation.
On your Indonesia tour: The Geography
The numerous islands extend over such a vast area in an East to West direction that the nation has to have three different time zones! Indonesia is the world's largest island nation! The archipelago includes a whopping 17,508 islands, of which only 6,000 are inhabited.
Indonesia boasts a 54,000 kilometers long coastline, with the promise of beautiful, pristine beaches in all colors of the spectrum – from black volcanic sand to snow white!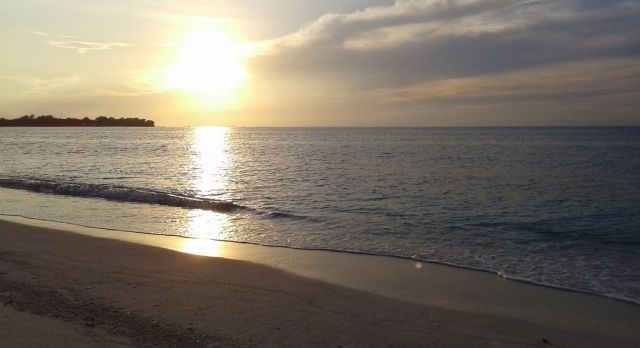 On your Indonesia tour: All About Religion
Indonesia is home to more than 191 million Muslims – the largest such population in the world! However, Islam is not the officially recognized national religion. Christian and Buddhist religious practices are also evident, as are Confucian and Hindu belief systems.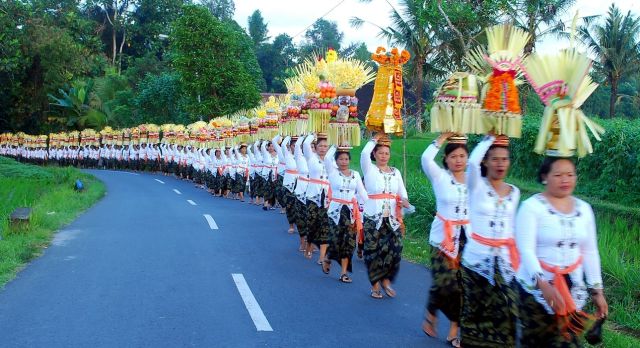 In addition to these religions, Indonesians also worship their ancestors. Animism, or the belief in spirits, is an integral part of local culture.
The Balinese people believe in the dual forces of good and evil. While mountains, springs and the sun are considered good natural forces, the sea sadly, is an embodiment of evil that is known to house many demons. To preserve balance and harmony, the Balinese make an equal amount of offerings to each of these forces.
On your Indonesia tour: Tales of the temples
Borobudur Temple in Central Java is undoubtedly one of the largest Buddhist temple complexes in Southeast Asia. The colossal pyramidal structure houses 2,672 relief panels and over 500 Buddha statues.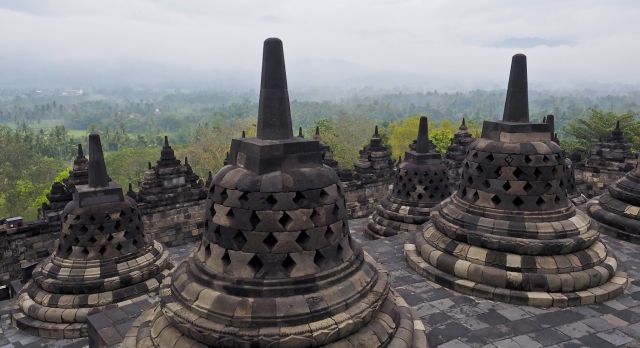 The Hindu bastion of Bali is also known as the 'Island of Gods' or 'The Island of 1000 Temples'.
There are nearly 20,000 temples in Bali, not counting family temples and shrines located in private residences. Each village has at least three temples – the original temple, the temple of the council, and the death temple.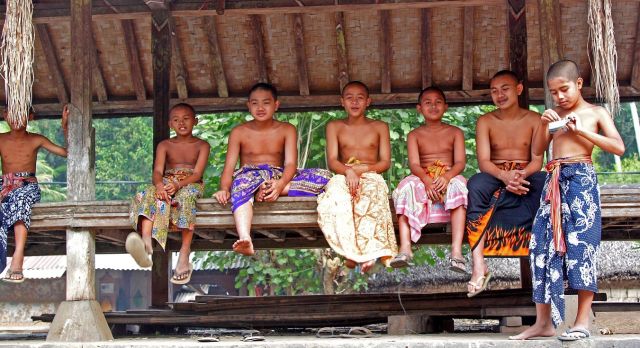 On your Indonesia tour: Other things of interest
In all of Bali, men and women can have only four different names – the eldest child is named Wayan, the second is called Made, the third Nyoman and the fourth, Ketu. When the family has more than four children, the cycle starts all over again.
There are more than 150 volcanoes in Indonesia, out of which, 127 are active even today.
Indonesian-made Kopi Luwak is the most expensive coffee in the world. In Europe, each kilo costs about 100 Euros! The Asian Palm Civet cat eats only the best coffee beans and the excreted beans are then processed into the finest brews, making these an Indonesian specialty.
Expert-speak:
'Indonesia is a many-faceted glorious island nation. From beautiful volcanic mountains, tropical forests and virgin beaches to the vibrant culture and warm people, there is much to discover here. Make the trip and we guarantee that you will not be disappointed!'  – Ranjana Kishinani, Asia Travel Consulting Manager